A lot of folks aren't aware that the island of Hawaii and Waimea, in particular, played an important role during World War II.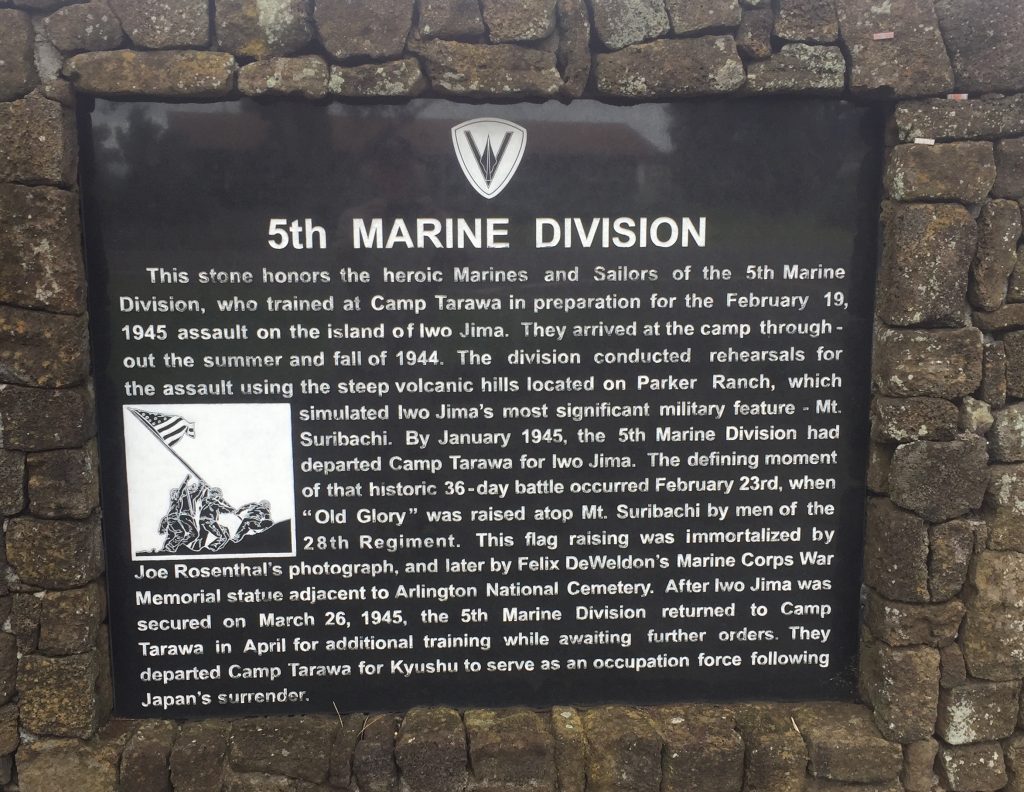 The plaque says: This stone honors the Marines and sailors of the 5th Marine Division, who trained at Camp Tarawa in preparation for the February 19, 1945 assault on the island of Iwo Jima. They arrived at the camp throughout the summer and fall of 1944. The division conducted rehearsals for the assault using the steep volcanic hills located on Parker Ranch, which simulated Iwo Jima's most significant military feature – Mt. Suribachi. By January 1945, the 5th Marine division had departed Camp Tarawa for Iwo Jima. The defining moment of that historic 36-day battle occurred February 23, when "old glory" was raised atop Mt. Suribachi by men of the 28th Regiment. Joe Rosenthal's photograph immortalized this flag raising, and later by Felix de Weldon's Marine Corps War Memorial statue adjacent to Arlington National Cemetery. After Iwo Jima was secured on March 26, 1945, the 5th Marine division returned to Camp Tarawa in April for additional training while awaiting further orders. They departed Camp Tarawa for Kyushu to serve as an occupation force following Japan's surrender.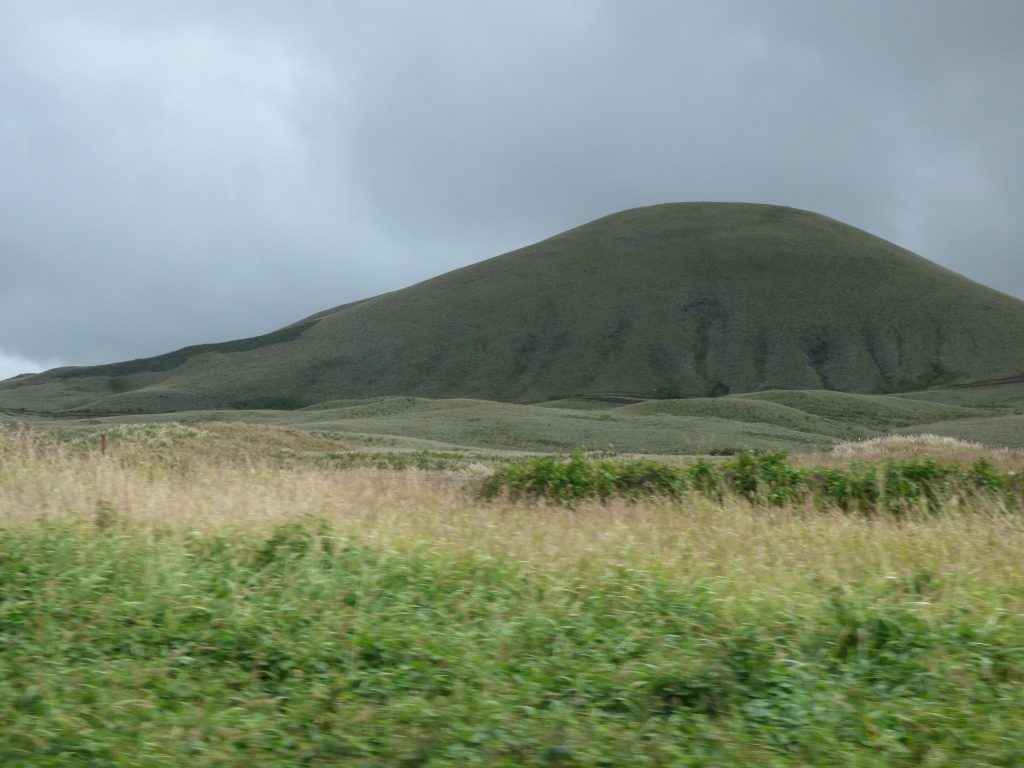 This volcanic cinder cone and others like it were used to train for the invasion of Iwo Jima during WWII. Waimea, on the island of Hawaii.
I remember about 15 years ago the military was still clearing parts of the island where live fire training had been conducted during WWII. Even today, if I was way off the beaten path around Waimea, I think I'd be careful about picking up anything metal and unrecognizable. The Army's ordnance disposal team from Oahu comes to the big island every once in a while when something is found at the beach or elsewhere.